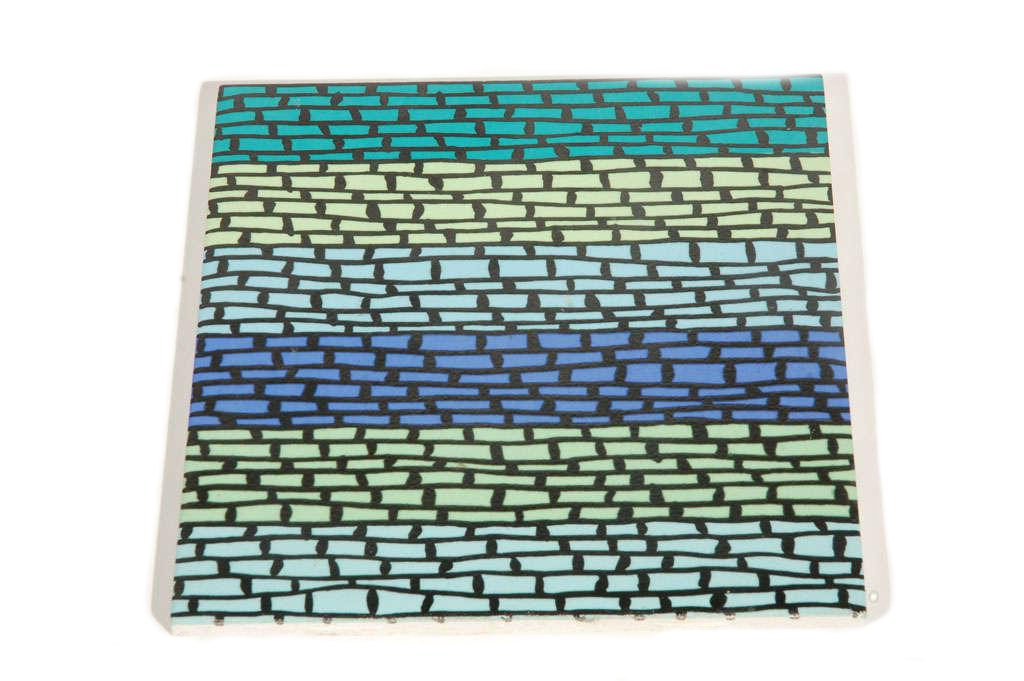 In 1957 the Pomona Tile Manufacturing Company hired five designers—Saul Bass, Paul Laszlo, Dorothy Liebes, Paul McCobb, and Millard Sheets—to design tiles for its "Distinguished Designer Series." The next year the company added George Nelson and Dong Kingman to the series.

Liebes (1897-1972) was a preeminent modernist textile designer and weaver. Her clients included commercial entities DuPont, Dow, and Sears; architects Frank Lloyd Wright, Edward Durell Stone, and Samuel Marx, and many private clients, including the Ahwanee Hotel in Yosemite.

65 pieces available, priced individually.
dimensions: 6 inch diameter, .5 inches deep